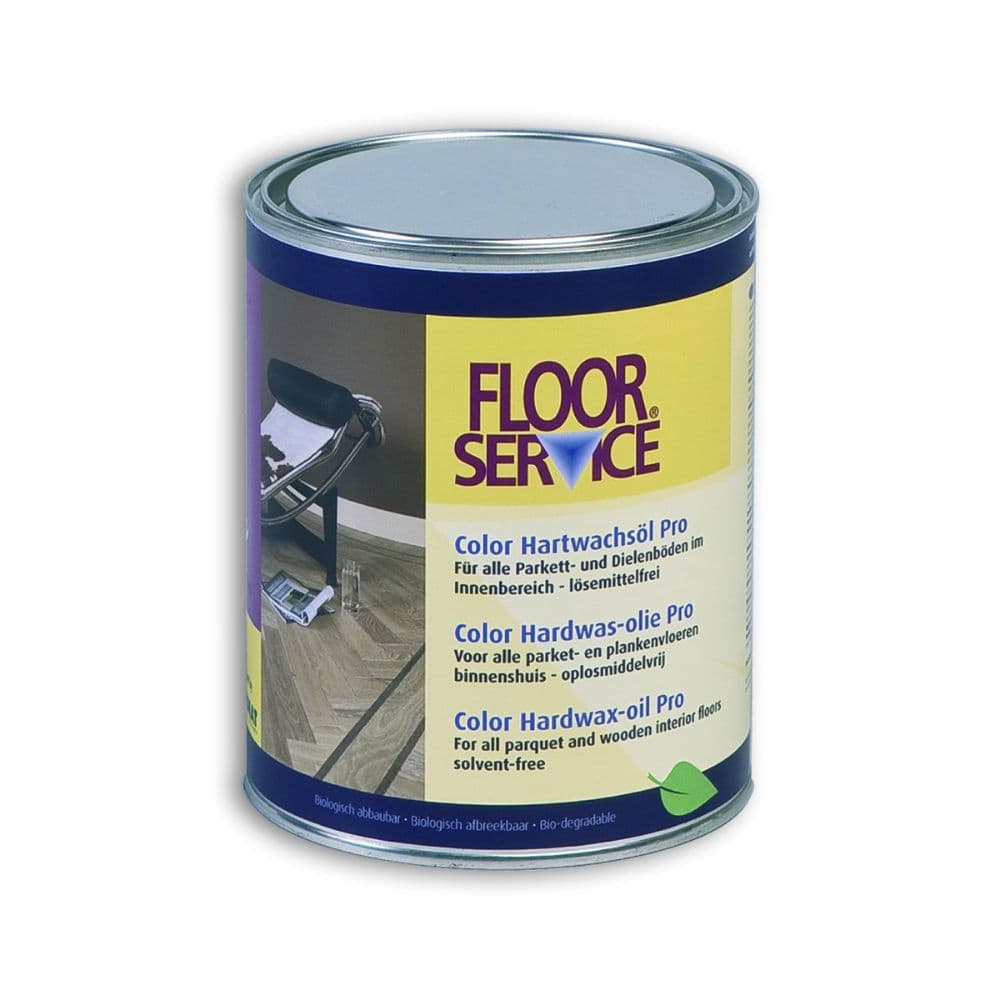 Product description
This is a coloured VOC-free flooring-oil based on vegetable oils and natural waxes. Suitable for all types of parquet and plank- flooring. Use Color Hardwax-oil Pro as a primer or as a finish.
Available in different colors, see "Colors and effects" for the possibilities.
We recommend our Floorservice Parquet Cleaner for cleaning and Floorservice Maintenance Oil for floor maintenance.
Polar
101

Narvik
120

Arctic
100

Nomad
806

Gobi
720
Stirling
759
Isanti
007
Nevada
800
Kapora
816
Canyon
801
Aztec
812
Havana
810
Etowah
802
Balmoral
902
Maori
304
Siena
307
Brasil
811
Kemi
207
Norra
308
Skagen
507
Ypsos
501
Delfino
407
Bunyoro
990
Beola
754
Cinza
755
Lunarda
756
Bernina
757
Psara
758
Dover
114
Kotah
607
Salto *
M700
Tanami *
M113
Merapi *
M900

The colours displayed are examples of coloured Hardwax-oil on oak rustic. The look and feel and therefore the end results strongly depend on the type of wood, the sorting and the pretreatment of it. Because wood is a natural product, these colours may vary. We recommend you carry out a test beforehand, in order to determine the colour.
* Only available in Floorservice Profiline
Packing

250 ml, 1 liter

Drying

8-12 hours, depending on temperature and ventilation

Hardening

10 days

Loadable

10 days

Coverage

1 litre = about 16 - 20 m2 in two layers or 33 - 40 m2 in one layer