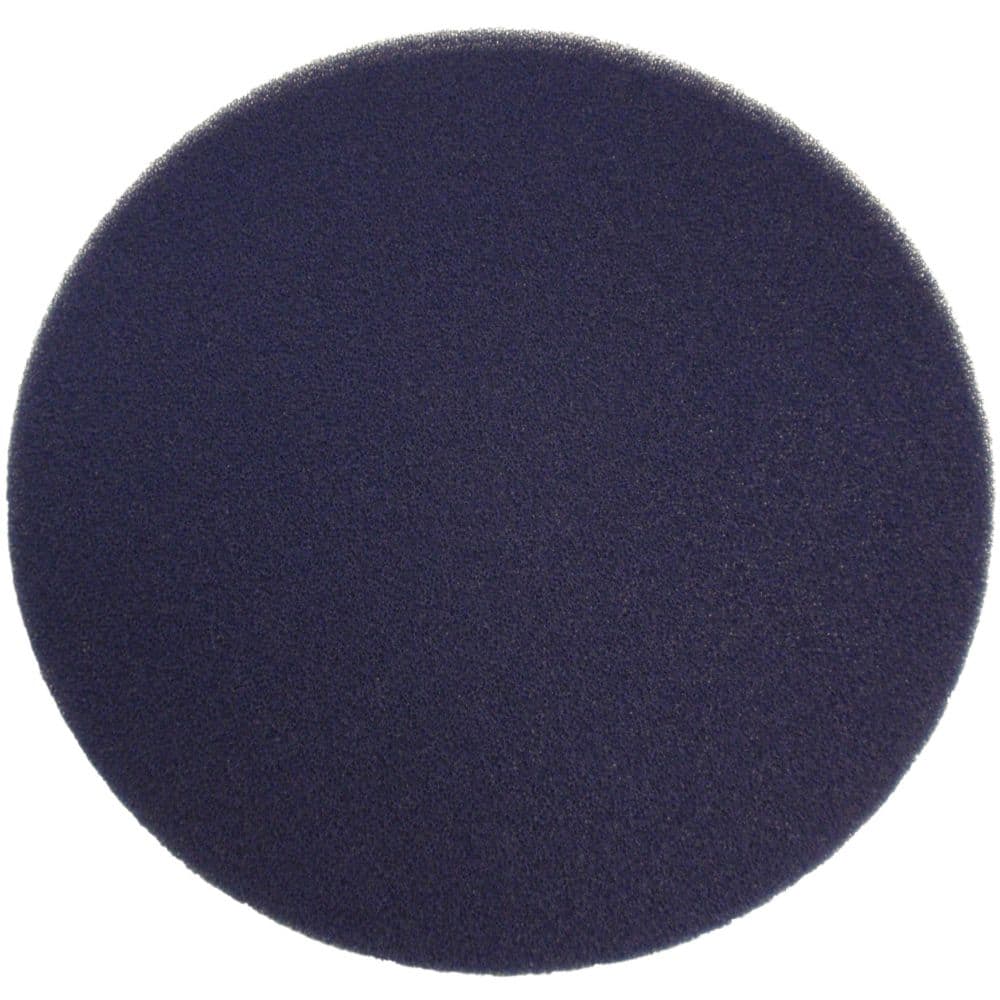 Product description
The forming of sanding-scratches is a known problem amongst flooring-professionals. The key to preventing this from happening is good dust removal. Due to its perforated surface, Overmat's High Performance Disc allows for the best dust-vacuuming during sanding of (a.o.) wooden-flooring, cement-screed and epoxy surfaces. Also to be used for wall and sealing treatment. The High Performance Disc ensures an efficient air-flow, removing the dust from the contact-area and so preventing scratching of the surface. Since the High Performance Disc doesn't built-up with dust it also prevents frictional burning. Big differences in gloss are hereby history.
When using your mechanical-sander in combination with a vacuumer, the High Performance Disc will deliver. When working without a vacuumer however, we recommend to incorporate the Performance Pad in your work. This purple pad has an additive-suction effect when combined with the High Performance Disc, resulting in a similar scratch-free finish.
The High Performance Discs are exceptionally thin, straight and come with Velcro back. Overmat carries a vast range of sizes, making this HPD suitable for all single-disc rotating machines and almost all 3-disc machines and side-sanders.
High Performance Disc is available in the following dimensions and grit sizes:

407 mm (16'') => Grid 40 200 mm => Grid 40
407 mm (16'') => Grid 60 200 mm => Gridl 60
407 mm (16'') => Grid 80 200 mm => Grid 80
407 mm (16'') => Grid 100 200 mm => Grid 100
407 mm (16'') => Grid 120 200 mm => Grid 120
407 mm (16'') => Grid 150
407 mm (16'') => Grid 180

407 mm (16'') => Performance Pad Purple

178 mm => Grid l 40 150 mm => Grid 40
178 mm => Grid 60 150 mm => Grid 60
178 mm => Grid 80 150 mm => Grid 80
178 mm => Grid 100 150 mm => Grid 100
178 mm => Grid 120 150 mm => Grid 120