Husqvarna / HTC Edge grinding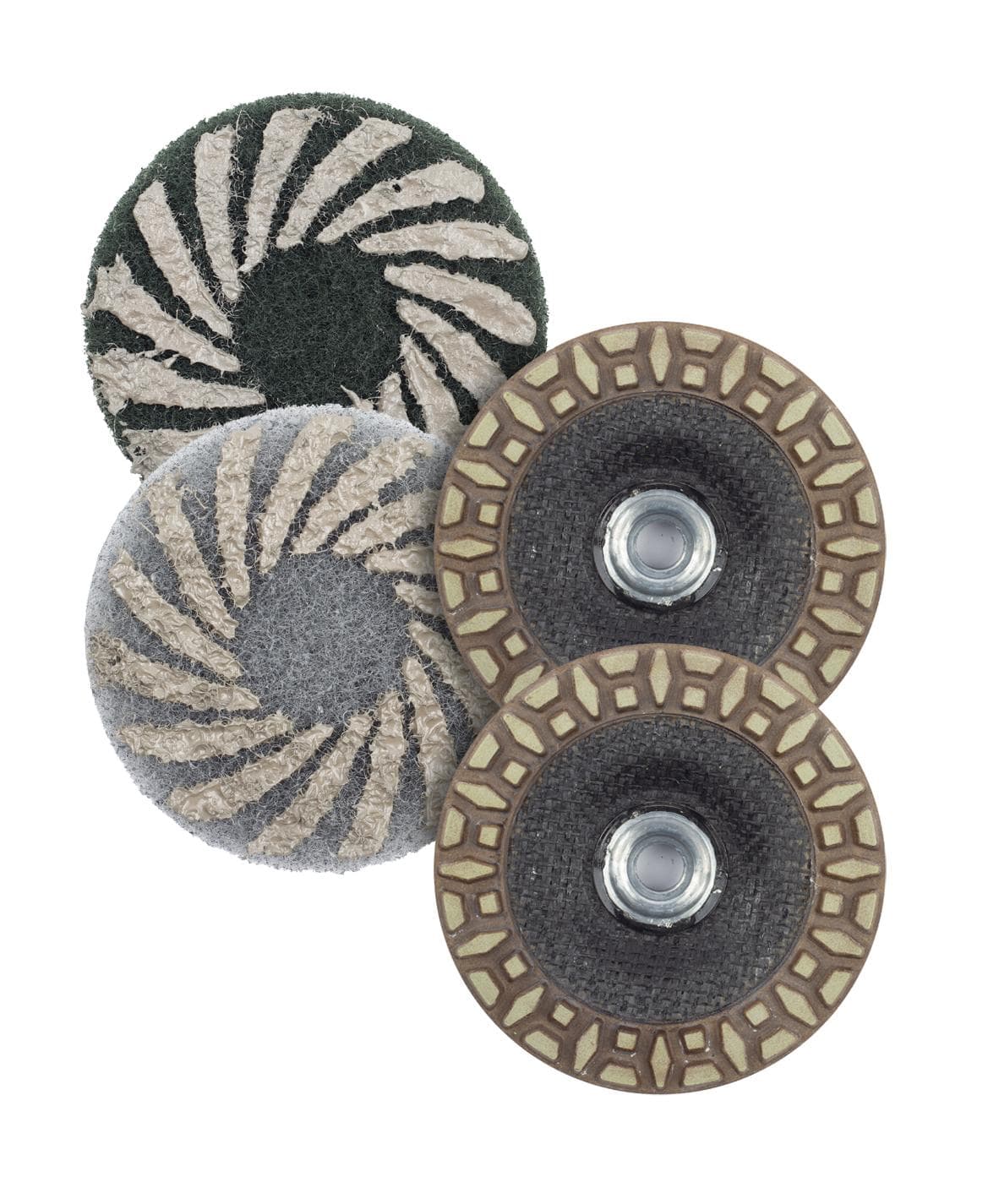 Product description
The edges frame your floor. They should reflect the same quality as the rest of the floor. With our new tool system for hand held edge grinders we aim to make edge grinding less strenuous and more rewarding for you.
Husqvarna EZ edge grinder tools mirror the logic and performance of the EZ tool system for floor grinders. You can now follow the same steps in your preparation, grinding and polishing process, even for the edges.
EDGE GRINDER TOOLS TO INCREASE YOUR PROFIT AND SAVE YOUR KNEES
Husqvarna SM Edge and HX Edge series have an up to 2,5 times higher removal rate, minimising the time spent on your knees and saving labour cost.
Husqvarna SP Edge series achieve higher gloss rates and earlier on in the process with a significant increase at 400 grit.
GRINDER TOOLS FOR EFFICIENT EDGE PREPARATION
Like the other T-REX™ tools, the T-REX™ edge is specifically developed for extreme coating removal and floor preparation. The tool has an extremely high removal capacity and can remove even thick coatings such as epoxy acrylic, paint and glue and screed residues.
The PREP 0 edge is an aggressive metal cup wheel for removing coatings up to 2 mm, such as screed, paint, glue, epoxy. It works very well on both hard surfaces and uneven abrasive surfaces.